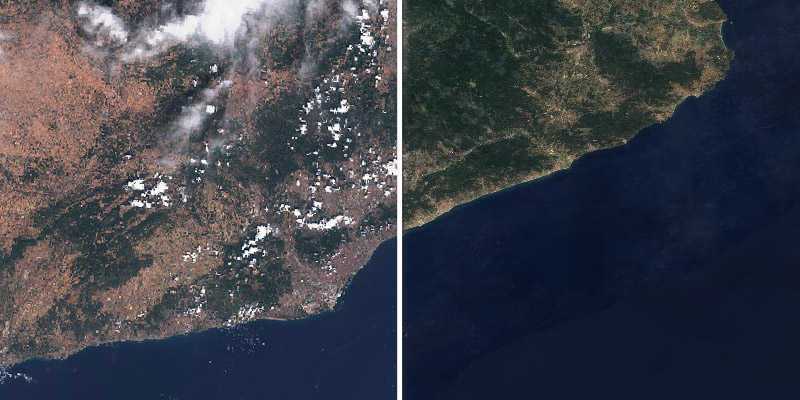 Clearing up the weather
Endless sunshine, eternal summer - the Sentinel-2 cloudless layer combines over 80 trillion pixels collected during differing weather conditions between May 2016 and April 2017, and merges them into a sunny homogeneous mosaic, (almost) free from atmospheric impacts. Our thanks go to the European Commission and the European Space Agency for the free, full, and open Sentinel-2 data.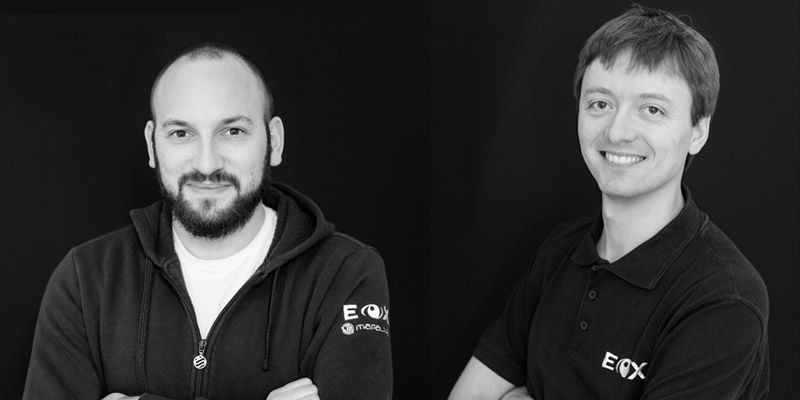 Small team, big results
Almost 250 Terabyte of Sentinel-2 data were crunched fully automated pixel by pixel using EOX homebrewn software combined by Joachim Ungar and Stephan Meißl with further Open Source tools. Supported by the processing power of Amazon Web Services and catalog services by Sinergise, our small team was able to craft this cloudless map of the world in a fast and inexpensive manner.

Follow Joachim Ungar Follow Stephan Meißl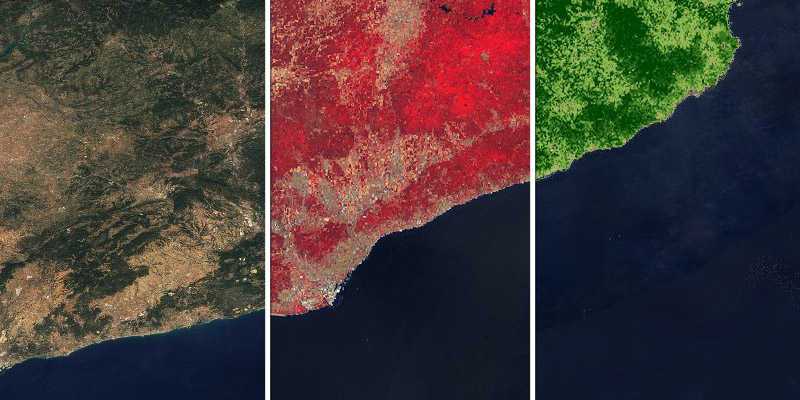 Further applications
Extracting cloudless pixels out of the Sentinel-2 archive and rendering natural looking colors is just an example of many possible use cases. On request, we easily deploy additional algorithms for your preferred application leveraging the multispectral nature of the Sentinel-2 sensor on a regional or global scale - get in touch with us for an offer.
---
---
Want to see your custom satellite map?
Need to scale your own algorithm?
Just want to send us your feedback?
Let us know your usage of Sentinel-2 cloudless to be included in the list above.
Contact us for your inquiry about Sentinel-2 cloudless or EOX::Maps.